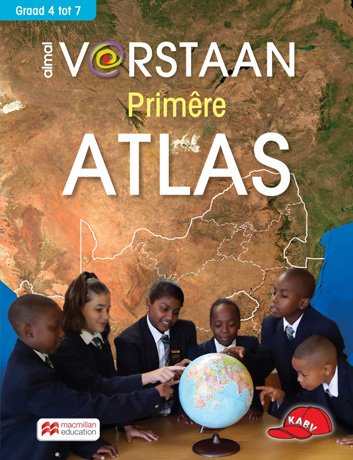 Almal Verstaan Primêre ALTLAS
| | |
| --- | --- |
| Publisher | Macmillan South Africa |
| Print Price | R 298.95 |
| Print ISBN | 9781431032945 |
Solutions Primary Atlas is the ideal atlas for Grades 4 to 7 learners.
It is aligned to the CAPS curriculum and reflects all the recent place name and border changes. It offers everything one would expect from a primary school atlas, as well as:
• Accessible and simple design
• A map skills section
• Activities within the atlas
• Full-colour glossy paper throughout
• Modern cartography
• A glossary of important terms used in the atlas and in the CAPS curriculum
• Maps, full-colour photographs and illustrations, simple statistical data, and explanations in easy-to-read and learner-friendly language.